Program
Visitors can expect an event that unites countries and people. Look forward to OPENAIR concerts and programs, moving church services, a 1-kilometer-long table for 4,000 guests, singing together in the largest hall church in Brandenburg, dancing around the world – from Kenya to Hungary, food for the soul – time for silence and prayer, a colorful street festival on the Oder, encounters with guests from many countries, the international night of choirs, organ marathon, pop, Taizé, techno and electro.
Children and youth are an explicit focus. There will be a special program for them with great hands-on activities, games, concerts and much more.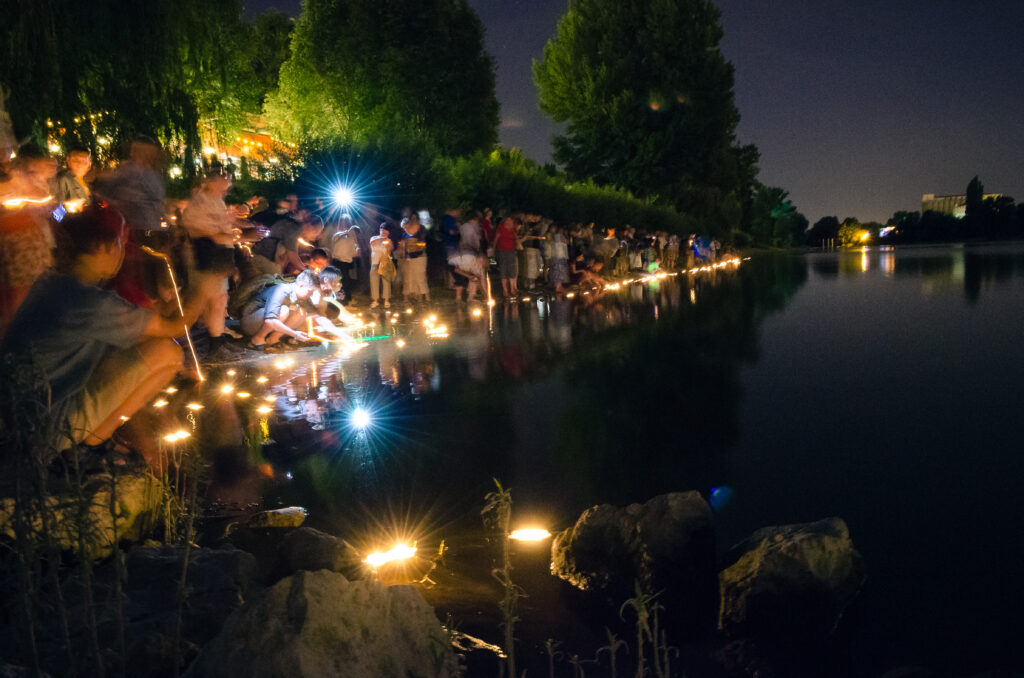 The preliminary program starts on Friday, June 7 at 2 pm. At 6 p.m. we will celebrate together and publicly the opening service and afterwards at 7:30 p.m. we invite you to the evening of encounter. Saturday starts at 8:30 a.m. with Bible and meeting breakfast. The day's program of main events, devotions, workshops, panels, music, dance and more starts at 10:30 a.m. and ends at 10 p.m. On Sunday, the big open-air closing service will take place at 10 am. All events, times and locations can be found promptly on this page.
This event offers all guests, but especially young people, the great opportunity to come into contact with peers and like-minded people from the Czech Republic, Slovakia, Hungary, Poland, Germany and other countries.
The program of the Christian Encounter Days is multilingual. Main events such as church services are additionally translated into sign language.